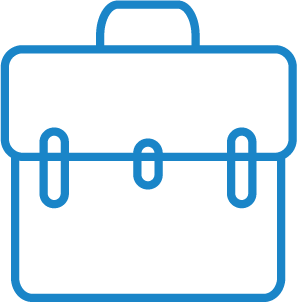 Business & Networking
Creating the best freelance office space: Complete guide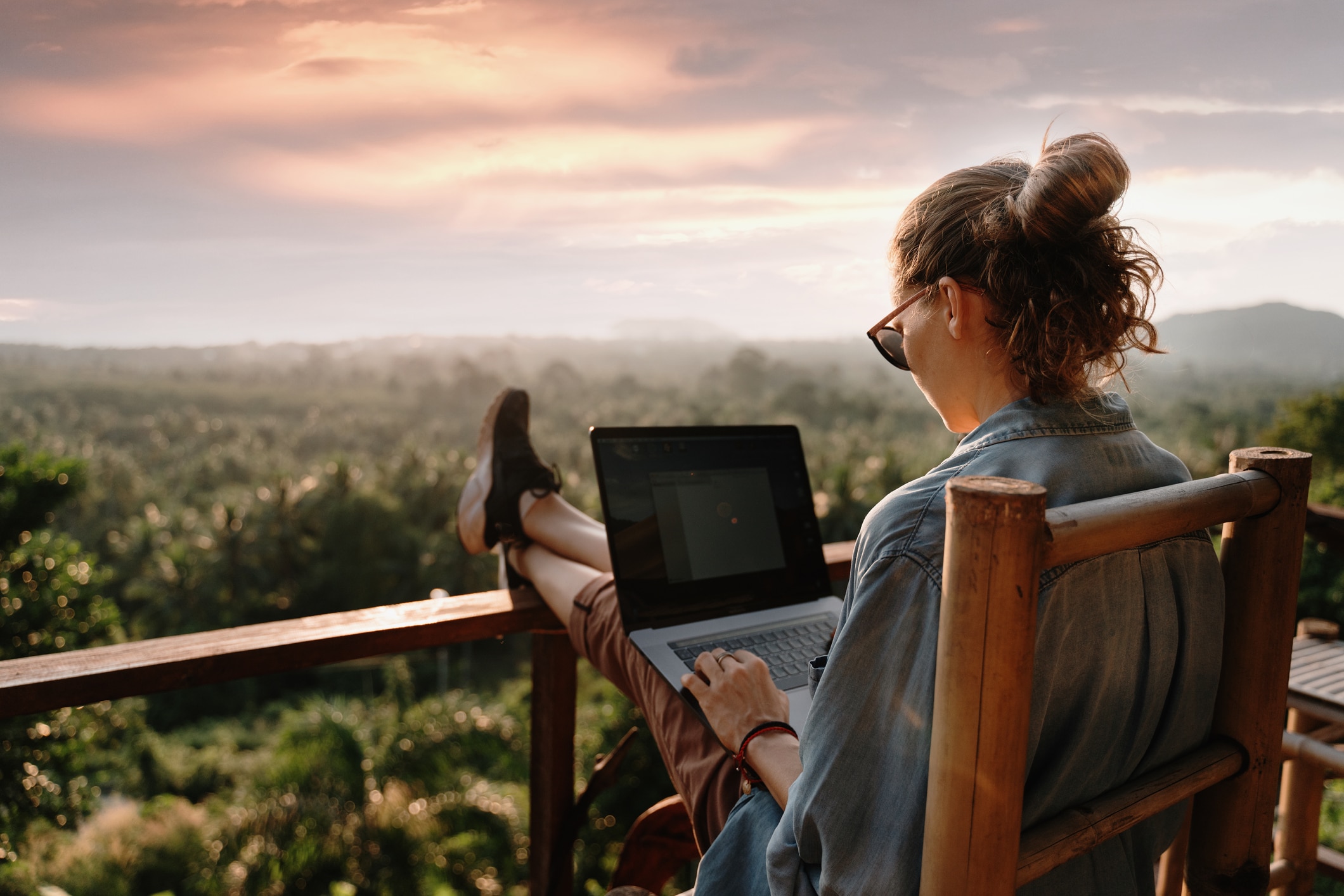 Freelancing has never been more accessible since the advent of remote working and more platforms which offer freelance services. But the importance of having a good office space is kindred to productivity levels and overall job satisfaction.
A good office space which considers design and is structured to tackle your specific business requirements is important for creating the ideal workspace. 
Freelance office space can come in many forms such as working from home, the traditional office space or selecting from a wide range of flexible workspace options such as coworking spaces, virtual offices and serviced offices.  
Let's find out what it takes to build the perfect office space.
Understanding the needs of freelancers
Freelancers have great flexibility but still need essentials such as a designated space, technology, design and a space for meeting with clients. Regardless of your profession, it's good to have a designated workspace for productivity and having the option to mentally disconnect from work when needed.
Home office vs dedicated office space
There's a major difference between a home office and dedicated office space.
Fundamentally, they both serve the same purpose but a home office is a designated area within someone's home which is primarily used for work. This can be in a bedroom or the kitchen, but it's a space which has been adjusted to accommodate work-related activities and professional tasks.
Whereas a dedicated office space generally refers to a completely separate room that's specifically designed for your work. Freelancers often opt for a home office because of convenience 
Here's a summary of a few more differences between the two:
Size and layout: typically, a dedicated office space is larger and has space for storage, breakout meeting spaces and more than one workstation. But a home office is usually smaller and spatially limited. 
Distractions: of course this varies for everyone, but a home office often presents the most distractions. Whether it's in the form of pets, family or household activity, there's plenty of opportunity to be swayed away from work.
Commute: there's no need for traveling when operating as a freelancer from a home office, but any other workspace such as a coworking space, private office or shared office space requires commuting.
Professional amenities: the technology, infrastructure and equipment you have at a home office is completely dependent on the freelancer. Alternatively, top coworking spaces or any dedicated office space is accompanied with high-speed internet, specialised equipment and conferencing facilities.
Selecting between workspaces
 Freelancers have a plethora of options compared to the regular 9 to 5 worker, because their income solely relies on them. As an individual who doesn't work under a corporation, your choices are then based on what will enhance your particular industry of work.
Coworking spaces
Commonly referred to as a shared office space, a coworking office is a membership-based workspace where various freelancers, small businesses and established businesses work in the same setting.
They provide access to essential amenities such as meeting rooms, boardooms, receptionists to answer your business calls and allow you to legally register your business address as the coworking space location.
Other than the amenities, it's also a good idea to have an understanding of what type of environment you're after. For example, freelancers who are from a creative or tech industry may prefer a more relaxed setting and utilise the coworking lounge spaces more.
Whilst an accountant may suit a more visually professional setting. Coworking spaces also have multiple locations, which means you have a workspace in several cities. Having the freedom to work in different locations whilst keeping flexible memberships are an added bonus List down your professional needs, environment preference and set a budget, before taking a tour of coworking spaces.
Serviced office
Similar to a private office, this type of workspace is often found by the same providers which offer coworking spaces. But unlike a shared workspace, a serviced office is your own private suite which is fully furnished with chairs, desks, storage and more.
A major benefit of a serviced office is the low costs and short lease terms associated with it. As the name indicates, a freelancer is someone who enjoys flexibility and consequently their workspace should resemble this sentiment.
A serviced office is a step-up in terms of pricing, but it reflects in the private space and credibility it provides you as a freelancer.
Virtual office
But let's face it, many freelancers don't see value in adding a commute to their day or renting commercial real estate for work. And in this scenario a virtual office is the best solution to ensure they maintain credibility, functionality and low costs, without sacrificing their remote work flexibility.
Freelancers can use a virtual office to have all of the amenities of a physical office, whilst operating from home or any remote location. Here's how:
Address: select a virtual office location. It can be in the same city, different state or even country. It all depends on your needs as a freelancer and where most of your work derives from. This address can be legally registered as your business address and utilised for all legal obligations as a freelancer.
The address is also a useful tool for marketing purposes and establishing your credibility.
Mail forwarding: all mail sent to the virtual office address can be collected in person, or simply redirected to your address of choice. This ensures your workflow isn't interrupted and all parcels are received promptly.
Call handling and virtual support: you're most likely a solo team as a freelancer, but this leaves you open to completing many additional tasks which aren't generating income. Administrative tasks and call handling can quickly add up to a large chunk of hours per week, and this time can be spent on finding work or completing projects.
A virtual office also includes a call answering service. The call handling service provides your own receptionist who answers calls as you dictate, and adds a layer of professionalism to the service you offer. Additionally, virtual support can handle any administrative tasks as per instructions to free up your time!
All virtual offices are built on flexible terms and have meeting rooms at their physical locations to ensure your next meeting goes smoothly. 
Design
Office design has a correlation with mood and productivity levels.
If you're workspace is cluttered, you're likely to feel distracted and motivation levels can drain quickly. An environment with dimmable lighting features, at least two monitors and enough space to not feel cramped is a must for any freelancer.
Good design is subjective, but ensuring that you can happily come to the same workspace regularly is indicative of whether it's a good environment. However, there are must-have design feature for any freelancer office space:
Natural lighting - whilst dimmable lights are a great feature, nothing beats having natural light shine into your workspace.
Storage - whether it's a few cabinets to store files or a cupboard for paperwork and folders, make sure there's ample storage space.
Colour palette - there's no specific colour theme your office space should follow, but they should feel welcoming.
Acoustics - often one of the more challenging aspects to nail in your office design is acoustics. Creating a quite and acoustically balanced environment with sound-absorbing materials can help reduce noise distractions.
Green elements - small pots and plants are a great touch to have! Greenery is known to reduce stress levels and helps the eyes find a balance between electronic screens and nature.
Ultimately, if freelancer's comprehensively consider which flexible workspace suits their needs and combine it with quality design - they are likely to create a productive environment. Each flexible option has its own unique strength, with coworking being great for those who occasionally need a physical space, serviced offices for individuals which require a permanent private space, and a virtual office for workers who prefer remote working with all the perks mentioned.
Unsure on what to look for when selecting a coworking space, serviced office or virtual office? Have a look at our guides below!