Every business wants to secure an advantage over its competitors in order to surge ahead in its field. Everyone wants bigger profit margin, less overhead costs and to find more efficient ways of employing and managing staff.
Obtaining an IT advantage is one area where businesses can save considerable costs and simplify their needs.
"IT is no longer a word we use, or a conversation we have as a business," Brett Iredale, founder of JobAdder, says. "What was once called 'IT' for us is now just a series of low cost, commoditised cloud software products and inexpensive hardware."With the proliferation of cloud based software for any task a business can think of, there is no longer a need for expensive software projects, implementations, user training, infrastructure and all the things companies used to refer to as 'IT'."

JobAdder provides simplified recruitment software and has branched out of Sydney into Asia, Europe and America. JobAdder was built exclusively for the web.
"In our business we do not have any installed software at all," Iredale says. "We use Google Apps for email, calendar and document management and storage, Xero for accounting, our own cloud based product for our CRM, InvisionApp for managing our graphic designs, JIRA for managing development and so on.
"All of these systems are low cost, monthly subscription services that run on any browser or device."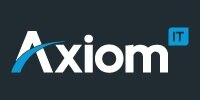 Tas Gray, founder and managing director of Axiomit, who provide IT support, solutions and cloud consulting, says there is a very simple option for SMEs to save money.
"We specialise in demystifying the IT process and systems for SMEs so they can focus on running their own business," Gray says. "We've migrated lots of businesses to cloud computing, which offers real cost and time savings.
"Other ways of saving include paying interns to do work, contracting out work and saving money on office space by either co-working or using a virtual office."
Then of course, there are options such as Servcorp that offer virtual and real office space, which is distinctly cheaper than renting a commercial property, where often you are locked into a multi-year deal.
A five-year commercial property rental deal can be cumbersome for small businesses because whether your business grows or shrinks, or even if you want to re-locate, it is very hard to break a lease. If you do break the lease, you often end paying rent for two premises until another tenant is found.
A virtual office not only saves on rent, but can offer cheaper and vital IT support.
"We take away all the worry and concern involved with choosing the right provider, installing the IT infrastructure correctly, monitoring, maintaining, and troubleshooting should any issues arise," Manica Cortezano, Servcorp marketing manager for Australia and New Zealand, says.
"Any client can easily move into a Servcorp office within an hour and have Tier 1 Internet at their fingertips - there is no downtime for your business."
Servcorp's offering includes mail and telephone forwarding, answering service, virtual office, virtual receptionist, meeting rooms, and the onefone app.
"The team based at each location are trained to assist with configuring and troubleshooting any issues for our clients," Ms Cortezano, says.
"We also have an in-house IT team who are on hand to monitor the bandwidth usage daily and proactively assist with any issues should they arise. By having a dedicated IT team in-house, it means that we are not dealing with any external parties."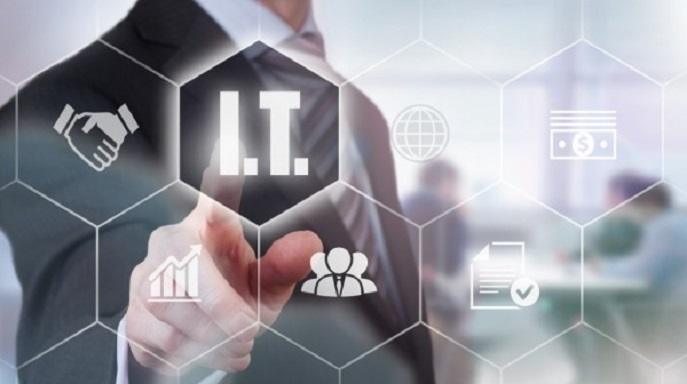 Submit your referral
and let us assist your client instantly
Send us your referral's contact details and we will liaise with them to assess their requirements. We'll keep you posted on the progress.
TERMS & CONDITIONS
Qualified Referrals
For a referral to be accepted by Servcorp it must contain a valid contact name, company name and telephone number of the enquiry. It is Servcorp policy not to provide information on Servcorp via a third party and thus unless Servcorp can contact the enquiry directly and schedule an appointment to tour we cannot confirm acceptance of the referral. Alternatively you can bring your prospective client in and tour with a Servcorp Manager.
Commission
After providing a successful referral, commission is paid to the Agency and will be calculated at 10% of the Office Rental or minimum of $1,000, whichever is the greater and payable on the initial lease term of a maximum 12 month period. This is at the discretion of Servcorp management. If the Service Agreement provides the new client with an early termination clause, commission is calculated on the lease period up to this early termination date. Promotional commission rates may be offered from time to time in specific cities / locations. Servcorp reserves the right to terminate this program at anytime
Rewards
After providing a successful referral, Servcorp will provide each individual agent a gift voucher of relevant value to the term of the Service Agreement. Each agent may nominate the type of gift voucher they would prefer i.e. Visa, Westfields, Bunnings. Vouchers are non- cumulative. No cash will be offered to the agents as alternative payment. Membership will be immediately terminated once an agent leaves the commercial real estate industry, but should the agent change agencies, the gift vouchers remain in his/her name. Reward vouchers are not applicable for extensions and/ or renewals. Servcorp reserves the right to terminate this program at any time.
Servcorp Procedure
Refer online via the agents website. Upon receipt of your referral, the Servcorp team will immediately follow up the enquiry directly and aim to successfully introduce the referral to Servcorp. We individually tailor each Servcorp proposal to suit the enquiries' needs. Proposals are confidential. After 60 days if we have been unable to make direct contact with your referral, the referral will be automatically considered no longer valid.
Conflict
Servcorp will accept the first qualified referral received, unless instructed otherwise by the enquiry. Servcorp will endeavour to notify the Agent of any rejections within four business days. Occasionally due to the volume of enquiries, different formats, different contacts/company names and changing requirements of the enquiry, errors may occur and affect the rejection of referrals within 4 business days. Referrals submitted via this website guarantee timely recording of the enquiries. Referrals submitted over the phone or by personal email to a Servcorp manager may be rejected, should there be an enquiry entered on the website earlier.
Payment
Servcorp aims to pay commission within 30 days of receiving a successful referral. Commission is payable upon the receipt of monies for the initial invoice and the signed Service Agreement. All commissions will be made payable to the Real Estate Agency and not to the individual agent.
Virtual Office Referrals
If your referral takes a virtual office but upgrades to a physical office at Servcorp within six months we will pay commission.
Renewals/Expansion
Commission and rewards will not be paid on renewals or expansion.
Submittal of a referral to Servcorp indicates acceptance of the above terms and conditions. We reserve the right to amend or terminate the above terms and conditions at any time.
Privacy policy
We use your details you provide only to respond to your enquiry. We will never share, sell, or rent your personal information with third parties.